Book 1
Cole Turner's ex-wife is getting remarried. No amount of alcohol can drown that out, but taking home the hot brunette at the bar is a good enough distraction. That's all Paige is meant to be—a distraction.
Paige Minor is too busy studying for her law degree and getting over a bad breakup to care about finding another boyfriend. All she wants is one night of careless fun with a complete stranger. Cole seems like the perfect candidate.
When Cole goes to pick up his son from his ex's perfect house, with her perfect fiancé, and perfect new life, the last person he expects to see is Paige. She definitely shouldn't be the one opening the door. As he stares at the person who was in his bed less than twenty-four hours earlier, a single thought occurs to him: I just slept with my ex's new stepdaughter.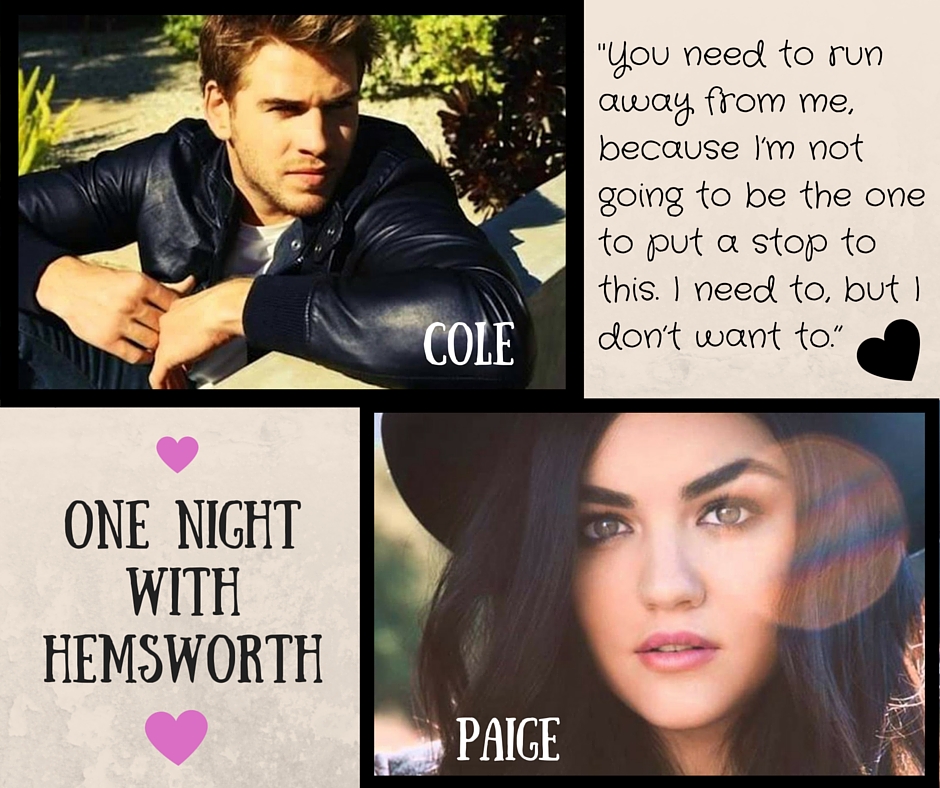 Book 2
Four years ago, Ryan "Hunter" Erikson fell hard for a girl who disappeared from his life after a one-night stand. Ever since that night, he's tried to find that same connection—with many different women—but it's a feeling that can't be replicated. So when his roommate sets him up on a blind date and she turns up, he's determined to not let her get away again.
Sara Shaw has had a run of bad dates. A drug dealer, a married guy, a freaky sex guy. Sara seems to attract them all. None of them live up to the guy she spent one night with four years ago. He was hot, charming, funny … but also a manwhore. Sara's determined she's not going to be another notch on his very long belt. Again.
With Sara back in his life and closer than ever, Ryan's on a mission to win her over. He'd done it once before, he's sure he can do it again. If only Sara would give him the chance.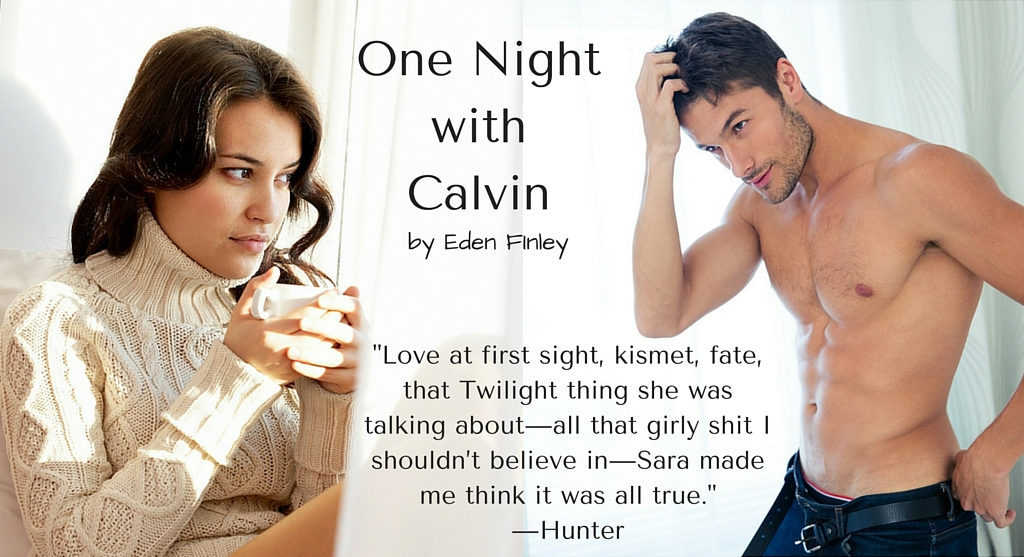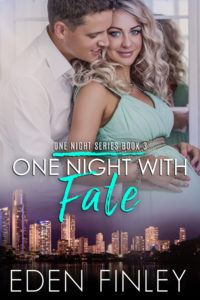 One Night with Fate
Book 3
One night. One stupid mistake. Two pink lines.
Spencer Crowley wants the one thing he can't have: Reece Knightly—the girl he's been in love with since the age of twelve. And now, at twenty-seven, Reece is still off-limits. The fact she's his best friend's ex-wife isn't the only problem. The big rock on her finger screams hands off. Spencer has to sit back and watch as she plans to marry yet another man who isn't him.
Reece is ready trade her loneliness for the stability marriage will provide, but there's that nagging feeling in the back of her mind telling her something's not right. Paul isn't what she wants but what she needs.
When Reece and Spencer find themselves alone at the pub, the liquor flows freely and mistakes are made.
It's a drunken mishap they both vow to forget. Only, fate won't let them off the hook that easily.
**Available Now**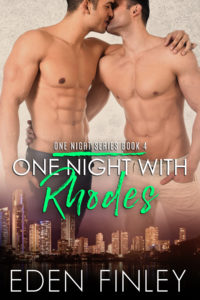 One Night with Rhodes
Book 4
Blair Rhodes considers himself an equal opportunity player. He knew from a young age that he wasn't entirely straight. Ogling his best friend's older brother was the first thing that tipped him off. But Garrett Erikson is off limits. Always has been. Garrett is as straight as they come.
Garrett's reputation as a womaniser precedes him, but it's not who he is. Not even close. And when Blair turns up on his doorstep, heartbroken over a breakup, Garrett knows it's a bad idea to go drinking with him.
One night is all it takes for everything to change.
For the past ten years, Garrett's denied his desires to everyone, including himself.
And as much as Blair wants to be the guy Garrett needs, he needs to protect his own heart. Like his ex-boyfriend always told him: "Never mess with the straight ones. It only leads to trouble."
**Available Now**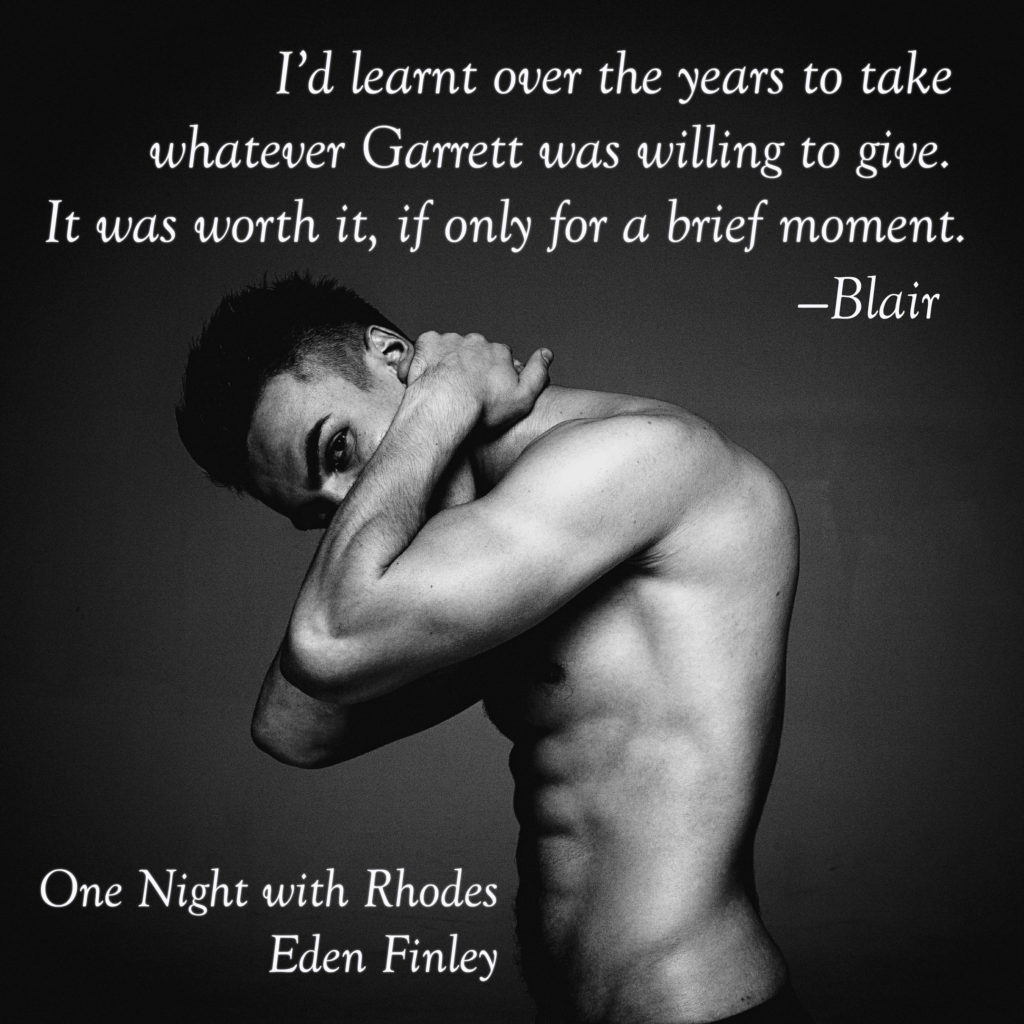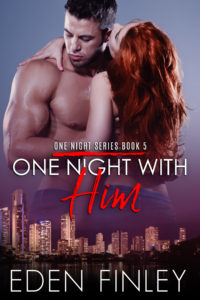 One Night with Him
Book 5
Pip and Gage's story. Release date TBA