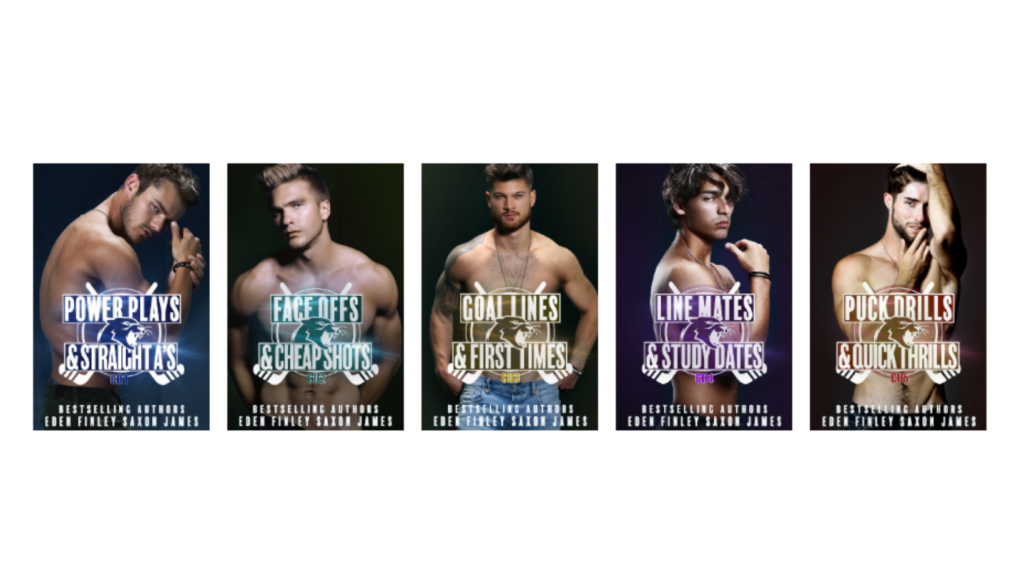 Eden Finley teams up with fellow Aussie author Saxon James to bring you a hockey series set in Vermont. (Totally makes sense.)
When deciding to write together, Eden and Saxon both wanted to write something fun and tropey that was low-angst and the perfect escape. It was supposed to only be one book.
Their characters had other ideas. More CU Hockey is coming!
Power Plays & Straight A's
Puck Drills & Quick Thrills