Who doesn't love free reads?
Join my newsletter or reader group and receive Rebound for FREE.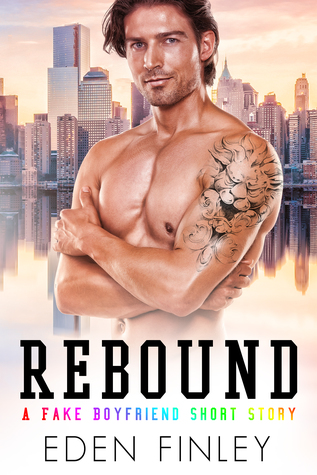 Aron:
I've always known Wyatt was hot, but scotch and half a bottle of tequila makes him so Goddamn beautiful.
After my last disastrous relationship with a close friend, you'd think I'd learn my lesson and choose someone else for a rebound. Someone I don't have a solid friendship with.
I should definitely stay away from Wyatt. But when have I ever listened to logic?
Wyatt:
I'd long forgotten my college crush on Aron. He was never a possibility, having friend-zoned me from the beginning. But now he's drunk and looking for a rebound.
It'd totally ruin our almost decade-long friendship. I have to say no and be the bigger person … right?
**Rebound belongs to the Fake Boyfriend series but does not contain a fake boyfriend trope. While it can be read as a standalone, it's recommended to be read in companion with the series.**
Get Bitter Sweets: A One Night Series Novella for FREE.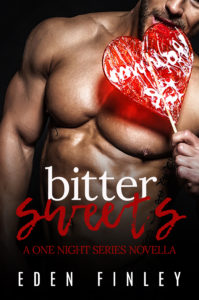 At thirty-two years old, Tammy lacks any real direction. She's determined to get her life together, but something always gets in her way. Point and case, the one thousand dollars' worth of damage she causes to a cute little candy shop because of her clumsy feet.
Mason doesn't know why he offers a job to the hot mess who crashed his display case, but the bottom line is, she needs money and he needs someone to work for minimum wage in his store.
Mason has secrets, and now's not the right time to get involved with someone, but working with Tammy without falling for her might prove to be difficult.
**Bitter Sweets is a 28,000 word novella that belongs to the One Night family but can definitely be read as a standalone.**
You might recognise Tammy's name. She is the sister of Spencer, the hero of book 3 of the One Night Series. While writing Spencer and Reece's book, Tammy would not get out of my head. Really, she's like my spirit animal. In her thirties, completely lost, flaky, a little bit awkward ... Tammy is an attractive, blonder me. Haha.
Hope you enjoy!